ICE LEADERS WITH OUR OWN PRODUCT SINCE 1984
Ice distributors and manufacturers
We are distributors of all kinds of ice cubes in the province of Alicante. We also provide national and European service.
Ice Manufacturers Presentation
Manufacture of ice cubes, ice cubes and slush
Our production system allows us to manufacture ice cubes of the highest quality totally loose and solid, without any holes, the most profitable for the hospitality industry. In addition to the manufacture of ice cubes, block ice and slush for maintenance, we also sell or leave in deposit freezers.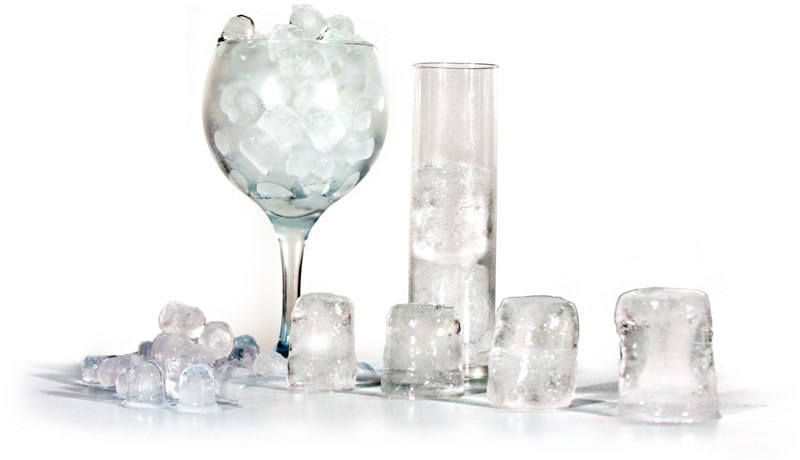 Ice Cubes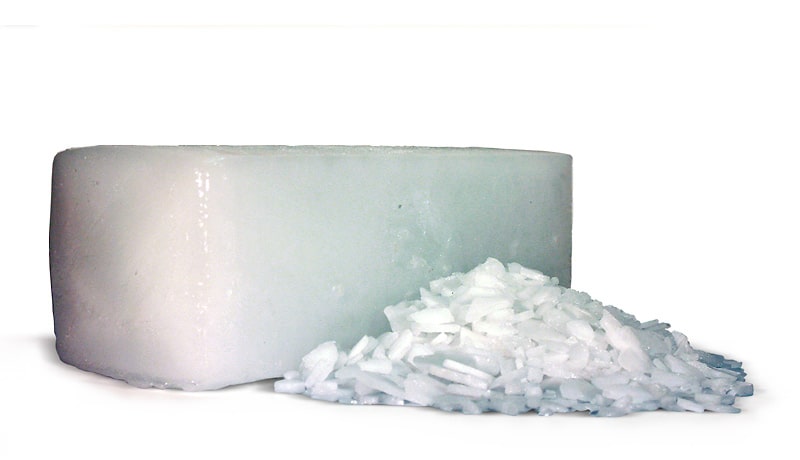 Other ice formats
Slushed

History
We were born as a manufacturer of ice cubes more than 35 years ago in order to cover the home ice service for the hotel industry in Alicante, non-existent at that time. Fifteen years ago we incorporated the production of horchata and artisan slush and in 2013 we installed a line of artisan slush in single dose with a shelf life of 18 months.

Innovation
Fruit of these years dedicated to innovate in the system of manufacturing the ice cube in Alicante to give a product of maximum quality, better than that of conventional machines and give a home service 365 days a year has placed us in the largest company manufacturing mold ice cubes, with a production of 120,000 kg per day.

Expansion
System developed and patented by us that today is the cube that has more acceptance among professionals in the hotel industry (the most demanding market in the quality of the ice cube). Proof of this is that there are more than 70 ice factories in Europe, America and Africa that have purchased our system for manufacturing ice cubes with trays.
All ice making is automated to avoid human manipulation. We use water treated by reverse osmosis and ultraviolet rays to ensure total sanitization.
Two Kawasaki ZX robots take care of the demoulding of the cubes arriving at the automatic packing machines that make the plastic bags and fill them, they pass through metal detectors, they arrive at the bagging machines that make the plastic bags and group 5 bags and another Kawasaki robot makes the palletizing of the bags.
The entire ice cube manufacturing process is controlled with analytics to ensure that our products comply with health regulations.
Our own fleet of 20 vehicles of different tonnages, plus 30 self-employed vehicles allow us to offer an agile domilio service 365 days a year. In addition to having our own ice cube manufacturing and handling process, ice distribution is one of the hallmarks of Hielos Alicante.
Supported by other companies of the logistic sector, we can give service at the same time to all the national territory.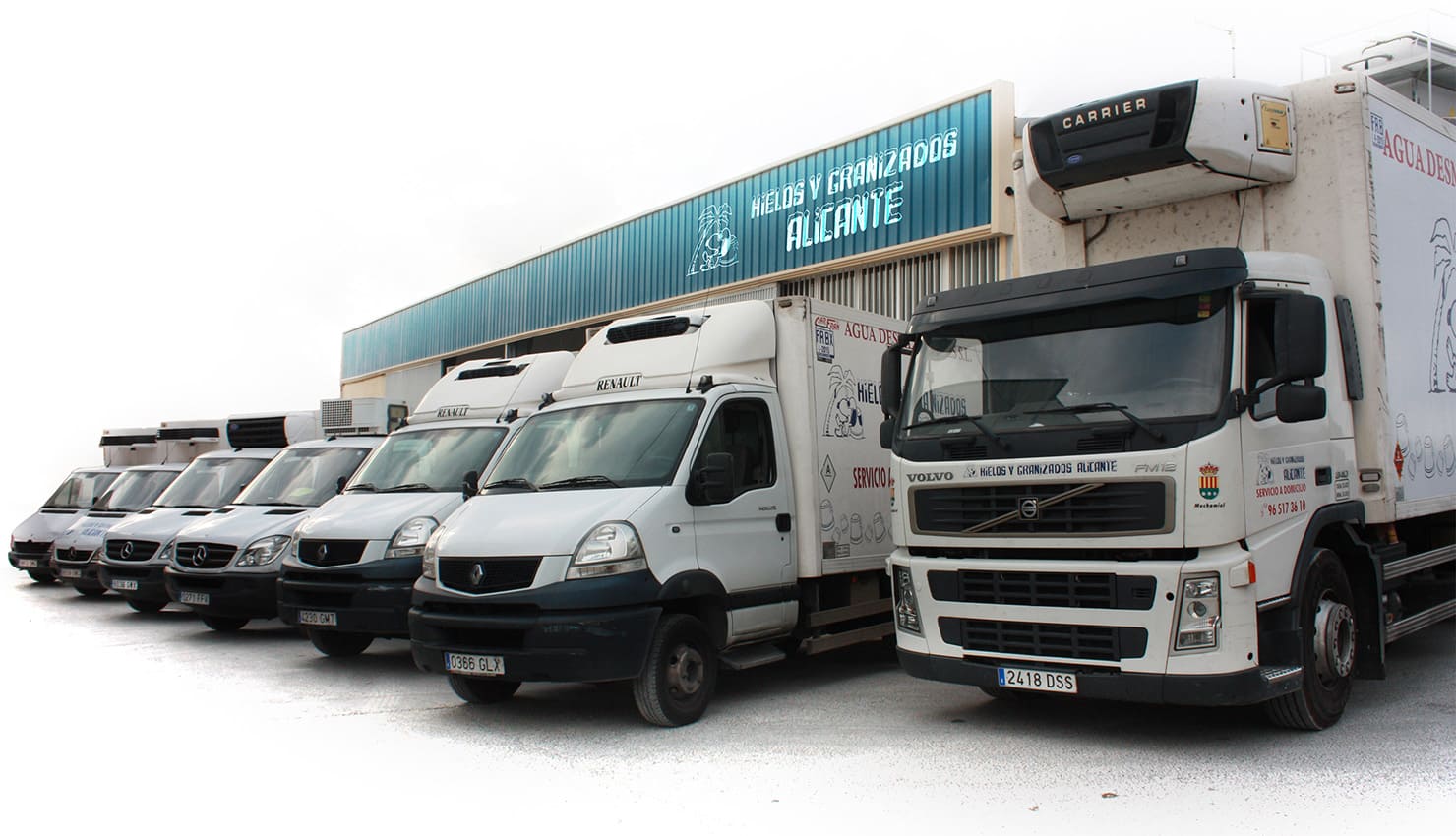 Te asesoramos en la apertura de tu propia fábrica. Podrás producir hielo seco industrial de la manera más eficiente, económica e higiénica, a través de nuestro método patentado.